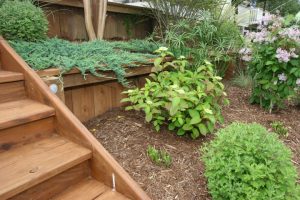 Thanks to the entire team at Outer Banks Landscaping for a Great Job!!! It was a pleasure working with everyone… and Rick did a great job leading the activities on-site. We were very satisfied with how the whole project progressed. The service was great… and we love the finished product! We are thrilled with the new sod and stone work – it looks gorgeous! We continue to get lots of rave reviews from family, friends, and strangers alike. We would gladly recommend your services to anyone!
Thanks again to the whole team. Happy Landscaping!
Lisa M., Nags Head, NC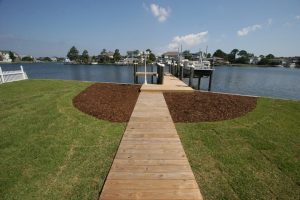 Outer Banks Landscaping did a fantastic job in the design and installation of our new backyard! They completed the job on budget and on time. Would highly recommend them to all!!
Brad L., Southern Shores, NC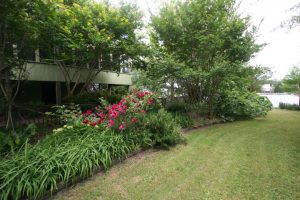 We have found Rick and his staff to be competent, reliable and dependable. When he have issues he sees to it that they are promptly addressed. Rick and his staff at Outer Banks Landscaping are very professional and accommodating. When we make requests for services or when emergencies arise someone immediately takes action.
We highly recommend Outer Banks Landscaping.
Judy W., Kill Devil Hills, NC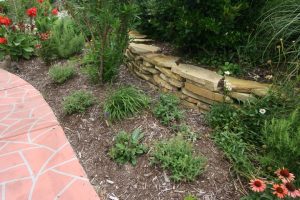 I have a side strip of yard which is on the street. The original landscaping was VERY high maintenance and not attractive. I hired Outer Banks Landscaping. They came out and actually listened to what I wanted. They came back with an attractive low maintenance plan and an estimate. My particular plan came in under budget. Three days – start to finish! Now it's just beautiful. Both my husband and I are extremely pleased. I have already received great feedback from my neighbors.
They took about a day and a half to remove the existing plants. Next they changed out the sprinkler system and replaced it with a low flow drip system. They planted yesterday. They cleaned up after themselves. They went above and beyond what I was expecting. The owner of Outer Banks Landscaping, Rick Cohen, even came out and cleaned up the street from foot prints and tire tracks, without my asking but did it as part of his job. My whole experience with Outer Banks Landscaping has been very professional and exemplary. I have dealt with my share of Landscapers on the Outer Banks in the past and am lucky to have found Outer Banks Landscaping.
Laura M., Kitty Hawk, NC